Motion Graphics | Editorial | Branding
InDesign, After Effects, Audition, Illustrator, Photoshop
Due to the lack of accessibility education in post-secondary design programs, many designers are not aware of how to create accessible content. This results in many users being excluded from viewing or using content daily—on the web, in print, and in environmental spaces. With that in mind, in my graduating year at George Brown College's School of Design, I chose to focus my thesis on spreading accessibility awareness.
I developed the brand "TEA" (Teach Engage Access), created a short informational motion graphic video, wrote and designed a handbook for design students, and put everything together into a process book which covers the process from the early research stages to the final deliverables.
The brand personality is 
bold, dynamic, vibrant, and unique. These traits guided the direction for the look and feel of my final deliverables.
Primary Deliverable | The Video
The goal for this video was to quickly educate design students about the importance of accessibility in an engaging and informative way.
Secondary Deliverable | The Handbook
6"x9" Folded

There's a lot of information out in the world regarding accessible design and it can get overwhelming trying to figure out what's credible and relevant. That's where this little handbook comes in. 
Designing for accessibility, a brief guide for design students, is a handbook dedicated to teaching the basics of accessibility in an easy-to-read format. It provides the user with a basic understanding of the most important aspects of the topic, as well as provides QR codes along the way for quick access to a variety of other in-depth trustworthy sources to learn more.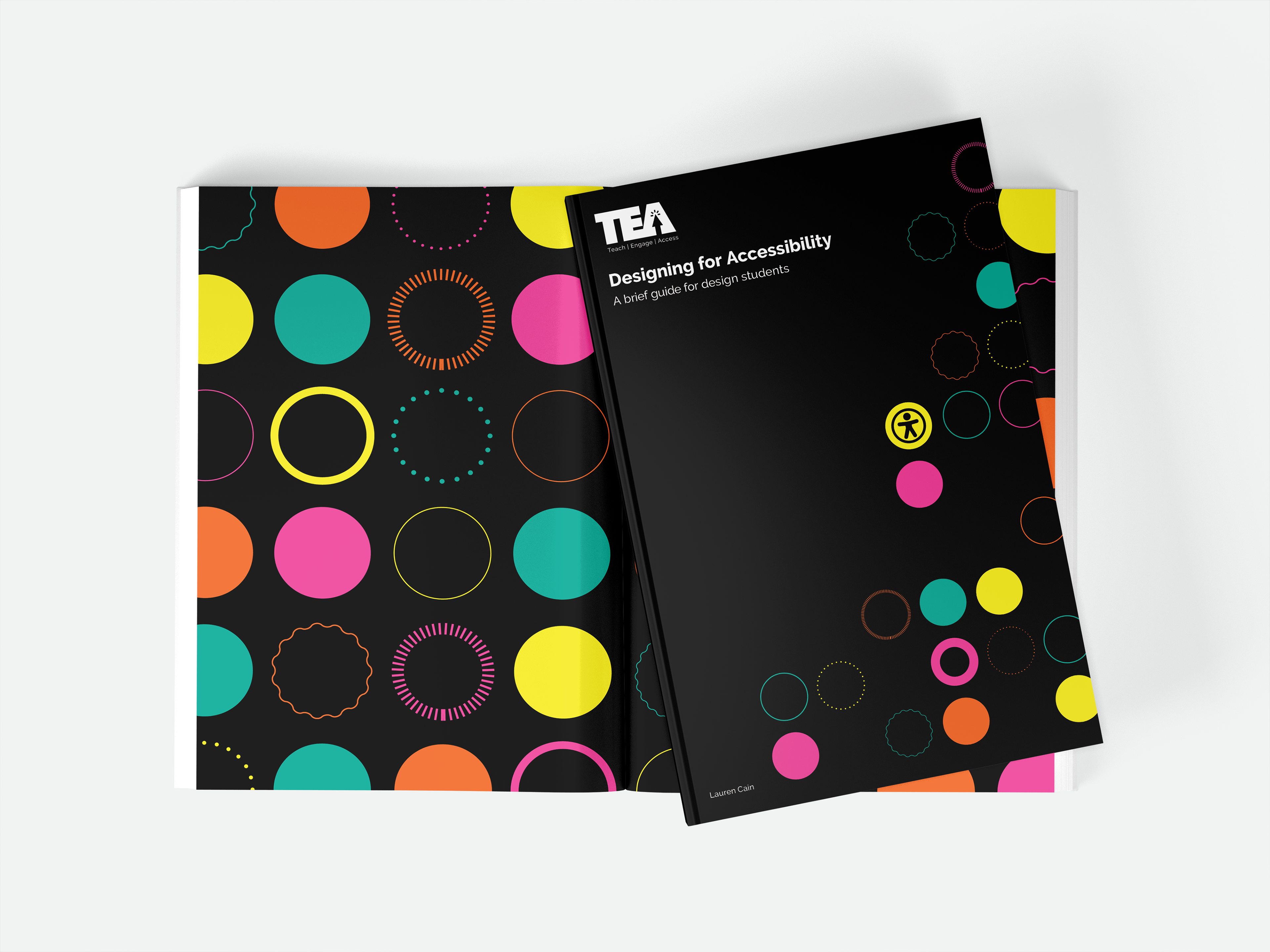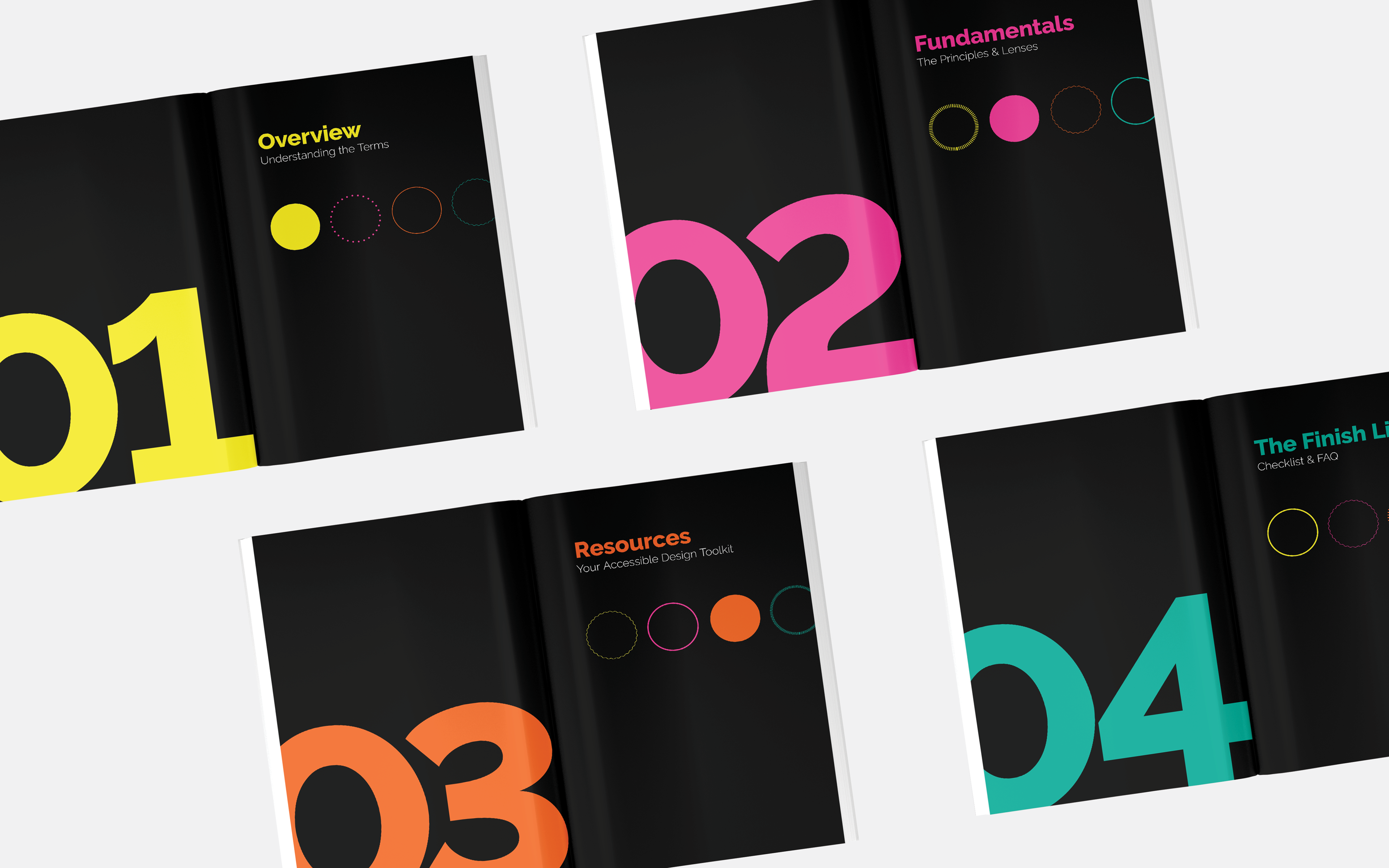 The Process Book
8"x10" Folded
This process book covers the development of my thesis project. It was broken down into 6 sections; the brief, the research, the process, the visual identity, the final deliverables, and the project evaluation.